McDonald Metal Shop & Fabrication
---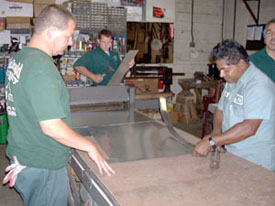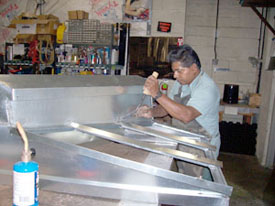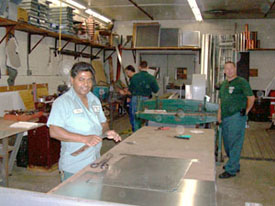 Our onsite Metal Shop manufactures "sheet metal specialties" that can be made to your specifications in copper, galvanized steel, stainless steel and aluminum.
We specialize in most sheet metal roofing components including, but not limited to, skylights, duct work, leader heads, flashings, scupper boxes and coping covers. We offer a large selection of stock sheet metal trim profiles in many standard colors.
If you can draw it, we can fabricate it. For that one-of-a-kind design; call us whether you're an architect, with a very discerning client, or a homeowner looking to upgrade a kitchen or a roofline.
McDonald Roofing Supply is dedicated to providing superior service and quality for your metal fabrication project, large or small. Complete and outstanding customer satisfaction is our number one goal.
If You Can Stretch It, We Can Make It!
Chimney Caps
Custom Flat Roof Gutters
Window Coping
Ventilation Products
Customer Leader Heads
Skylights
Leaders and Gutters
Duct Work
McDonald is Open Monday-Friday from 7am - 3:30pm
Please Call for Saturday Hours. 718.339.0555