SofSurfaces, Rubber Tile Solutions
---
Playgrounds should be a place where only happy memories are made. duraSAFE rubber playground tiles by sofSURFACES are engineered for this peace of mind.
With more than 70 percent of all playground injuries coming from falls to the ground, it's hard to overestimate the importance of a safe surface.
North American government safety standards don't go far enough to ensure that children remain injury-free after a fall on the playground. We created duraSAFE rubber playground tiles to meet a much tougher standard, the same standard required of automakers. After all, if children deserve the highest protection standard when traveling in a motor vehicle, don't they deserve the same in the playground?
Made from 100 percent post-consumer recycled materials and backed by our Limited Lifetime Guarantee, duraTRAIN rubber fitness flooring tiles are available in 6 standard colours. Our premium line of colours offer you the versatility to customize your very own colour blend.
Shown below are some of ur more popular premium colour blends:
Plus Series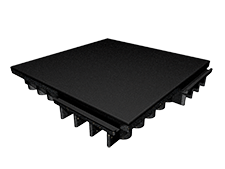 Black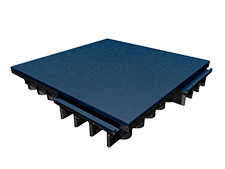 Blue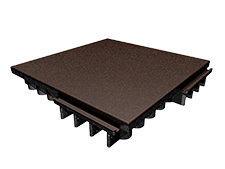 Brown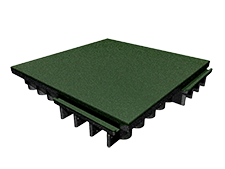 Green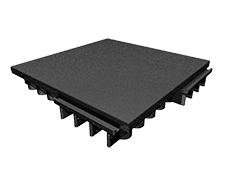 Grey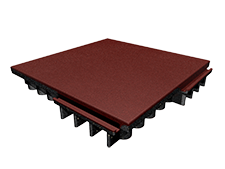 Terra Cotta
Premium Series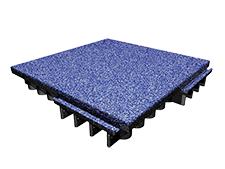 Blue Ice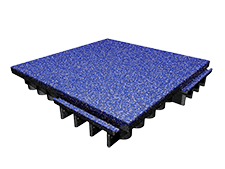 Blue Sand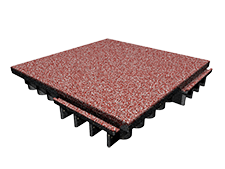 Coral Clay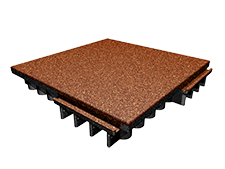 Multi Grain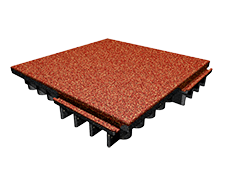 Roasted Red Pepper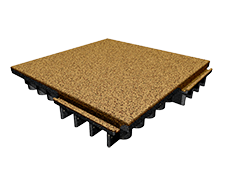 Sandy Lane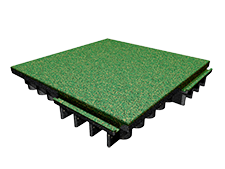 Spring Meadow